AI4Med received a grant within Accelarator programme of the European Innovation Council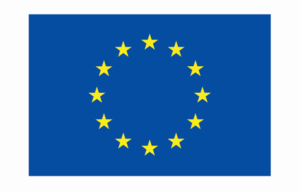 The European Innovation Council (EIC) and the SMEs Executive Agency recognized AI4MedImaging as a High Potential Start-up and awarning us with a maximum support, i.e. a grant of €2.5M. The EIC Grant agreement was signed on 28th August 2022.
The project has started on the 1st September 2022 with a duration of 24 months and will support the commercial exploitation of AI4CMR.
AI4CMR is a AI-based clinical software for fully automated Cardiac Magnetic Resonance reporting.
AI4MedImaging is developing a disruptive clinical software – AI4CMR. Plus – for fully automated assessment of heart function and structure based on Cardiac Magnetic Resonance (CMR), with the potential to disrupt the current state of art of cardiovascular disease (CVD). By simplifying, accelerating, and enhancing CMR assessment, AI4CMR.Plus is the long-sought key to unlock the full potential of magnetic resonance as routine and gold-standard heart imaging tool, towards a new era of high-precision CVD diagnosis. To sooner-than later gain visibility, market traction, and consolidate our value chain, we have launched an MVP version of our software – AI4CMR – to the EU market, early this year. With EIC support, we now aim at accelerating AI4CMR.Plus development and preparing its market launch for 2025. Commercial exploitation of AI4CMR.Plus will prompt a steady company growth, strengthen the EU digital sovereignty and, importantly, have life-changing impact to millions threatened by CVD.